MEDICAL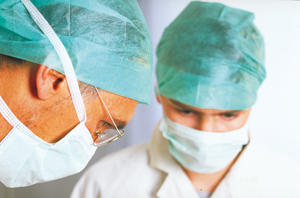 ADVANTAGES
» Ease of closure.
» A soft and pleasant texture for the skin.
» Precise adjustment to achieve the required level of support.
APLIX understands and values the importance of comfort and dependability in the healthcare industry.With these essential elements in mind, APLIX in collaboration with leading healthcare specialists, has designed and developed a wide range of exclusive hook and loop fastening solutions for :
High cycle life devices: ankle supports, knee braces, cervical collars, surgical corsets, wheelchairs, tension meters, etc.
Disposable devices: colostomy pouches, clothing and single-use protective garments.
Black and White Hook and Loops
Standard,adhesive,woven and special hook and loop tapes are available in our product portfolio.

---
Colored Hook and Loop Tapes
Our products can be provided in a colour from the Pantone TPX catalogue or in any other colour requested by you.

---
Aplix® 110
Very low profile closure in combination with aplix® 745

Good shear strength resistance.
Looped jersey with extra-wide coating.
Material : 100% polyamide.
Methods of attachment : sewing or bonding.
Widths : up to 1500mm (up to 60").
Colors : black or white.


---
Aplix® 745
Very low profile closure.
Excellent shear strength resistance.
Extruded film incorporating, on one side, a multitude of miniature mushrooms.

Material : 100% polypropylene.
Methods of attachment : bonding.
Width : up to 500 mm (up to 20").
Colors : white.

Intended for use with a lightweight looped jersey (aplix® 110) or a non-woven fabric.
---
Aplix® 800
High cycle life (up to 10,000).
Mechanical performance stability.

Closure consisting of 2 woven tapes :
mono-filament hooks multi-filament textured loops.
Material : 100% polyamide.
Methods of attachment : sewing, bonding, welding or stapling.
Widths : up to107 mm (up to 4").
Colors : different colors available.

Available in fire retardant and infrared versions.

CERTIFICATIONS :
Oeko-Tex® Standard 100 Class 1
Directive 2011/65/UE (ROHS).

---
Aplix® 965
Self-engaging closure system.
Low profile and transparent.

» Self-adhesive extruded tape.
» Material: 100% polypropylene.
» Width: 17+/-1mm .
» Color: transparent.